If you wax your bathtub annually, it will preserve your tub and make it look new again! It's actually recommended in the owners manual!
"Soap residues and mineral deposits are the enemies of your bathtub, particularly in areas where there is hard water. However, cleaning your bathtub at regular intervals and using proper cleaning agents, you can help your bathtub retain its original sparkling look. DO NOT USE abrasive cleaners, as these products will damage the bathtub surface and metallic finishes. A non-abrasive cleaner is recommended."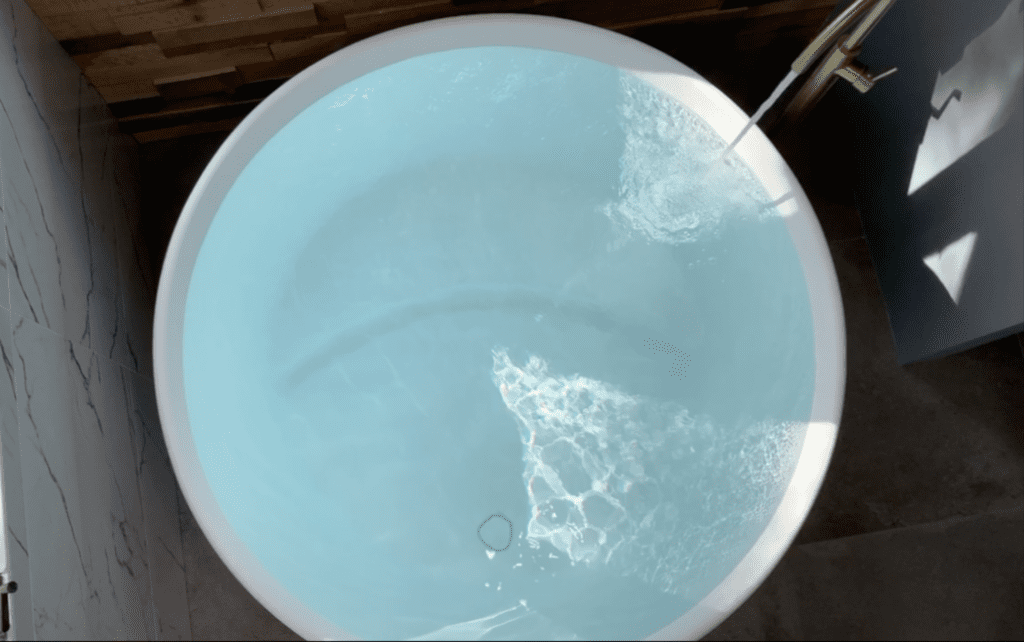 Your bathtub does not require the use of special cleaning agents or chemicals.
Normal cleaning is simple and easy. Just use warm water, a soft sponge and mild liquid detergent or non-abrasive cleaner to wipe the surfaces clean, then rinse thoroughly.
To preserve the surface finish, annual waxing is recommended. Use a high-grade paste-type automotive wax."
1. Apply wax to the sides of your tub (don't apply to the floor of the tub or it will be slippery!). We suggest a natural wax vs a synthetic.
2. Before the wax dries, take a dry cloth and polish the walls. You can also do this in sections of the tub.
Did you try this? How did it go? 
If you liked this article- check out these 5 must know tips!